Garage Door Maintenance And Adjustment
Back To Our Services
US Garage Doors Wilsonville has been providing the Wilsonville community with superior garage door repair service for a number of years. They have built a reputation as the number one garage door repairing company in the area built on outstanding service and equally astounding prices. No matter what your garage doors' needs may be our garage doors company in Wilsonville can fulfill them.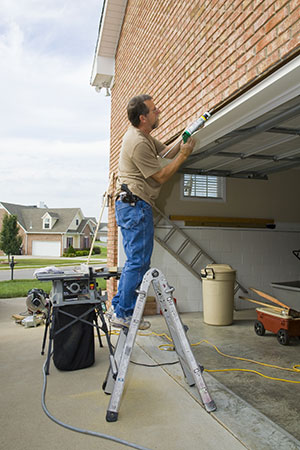 One of the most common calls that our technicians get is garage door spring repair and replacement. Our technicians are capable of replacing a broken spring in no time at all. There are two different types of garage doors' springs, the torsion springs and the extension spring. Depending on the size of your garage doors will determine what type of spring it uses.
Our garage doors repairing company in Wilsonville offers a regularly scheduled maintenance lubrication service that is essential and prevents further garage door repairs. We also can come out and help not only with garage door adjustments but also with maintenance. If your garage door is not operating properly, you might not need to replace a part, just make a few minor adjustments to the garage door and parts.
Here at US Garage Doors Wilsonville our garage door's contractor is one of the best at installing and repairing garage doors openers. A good garage door opener is essential to the whole process; you don't want to be stuck out in the rain for twenty minutes waiting for your garage doors to open. There are three types of drives that garage doors openers use, the chain, the screw, and the belt. Our garage doors company is among the most excellent ones so you know we only carry the best brands like:
Liftmaster openers
Genie openers
Craftsman openers
Sears openers
Marantec garage door opener
No garage door is complete without a garage doors remote system. This is such a convenient garage door service that enables you to enjoy the freedom of opening your garage doors without ever stepping a foot out of your car. As we only deal with the highest of standards, we only carry the highest quality brands such as:
Liftmaster security +
Genie intellicode
Clicker
Multi Code
Our garage door's contractor also excels in garage door's replacement and installation. Our technicians have years of experience in the field and can solve any problem they encounter during installation.
Once again we carry only the most popular brands like:
Wood garage doors
Steel garage doors
Aluminum made garage doors
Glass made garage doors
Craftsman garage doors
The one thing that our technicians and garage door's contractor truly take pride in is garage door repair. This is what we do more than anything. We are among the best in the garage door business at this service. Listed below are a few of the many services that our garage door's repairing company in Wilsonville offers:
Broken emergency release
Doors Off track
Weather Strips
Replace sections of garage door
Bottom garage doors rubber
Our company also specializes in garage door cable and door track repairs. It really easy sometimes to accidently knocks the garage door off of its track. Another thing that tends to break down over time is the cables on your garage doors, and we can fix or replace these as well.
Cable Snapped
Repairing bent garage door track
Broken cable
Cable came off the drums
Cable lose
Replacement of garage track
Here at US Garage Door Wilsonville we have dedicated ourselves with providing outstanding garage door service that is better than any other garage doors company. We have proven over and over again that our garage door's contractor is highly skilled and can handle any kind of job. Whether it be repairing your garage doors opener or installing a garage door's remote system we are the company for you